About Articlave Daycare Nursery in Coleraine Area
Articlave Daycare Nursery is a privately run nursery in Articlave 7 minutes drive from Coleraine town centre. We provide high quality, professional childcare service, for studying or working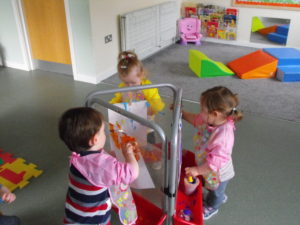 parents in Castlerock, Bellarena, Articlave, Coleraine and surrounding areas. We care for children from 3 months to 11 years of age.
Articlave Daycare Nursery is open Monday – Friday throughout the year (except public bank holidays and 3 days during Christmas week). We have Full time places and part time places available. Our opening hours are 7.45 am – 6 pm.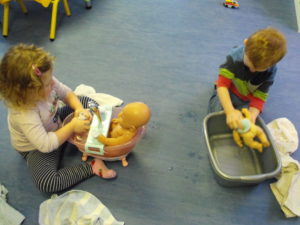 Here at Articlave Daycare Nursery, we strive to give the children we care for every opportunity they need to nurture and enjoy their time with us as they continue to learn and develop.
With this in mind, we have crafted a team of dedicated childcare assistants who are all qualified in childcare, child protection, child development and Paediatric 1st Aid. We also have equipped our facility with the features necessary for an atmosphere that is both stimulating and fun for all age groups.
Our Rooms
| | |
| --- | --- |
| Our 2 very spacious and bright Baby rooms have space for 9 in Wobblers Room and 6 in Crawlers Rooms. Both rooms have their own integrated sleeping room. The babies have their own outdoor enclosed play area. | |
| | Our Toddlers room is a very bright, colourful and attractive space with 2 sections that provide plenty of space for different activities and can cater for 20 children |
| Our Pre-School Room is another spacious, welcoming and warm area with all equipment and materials needed for the development of your child. It caters for 26 children. | |
| | Our After School Club room is linked to our pre-school room with access to a quiet area for homework and lots of toys and equipment appropriate to school children. |
Summer Holiday:
We are open all summer except for the 2 bank holidays (12th, July and Summer bank holiday in August). We run summer club during July and August Monday to Friday from 7.45am to 6pm for full day, and for half days from  7.45am to 1pm or 1pm to 6pm.
We plan activities all day to keep children stimulated and active while making friends and improving their social skills. All our children will benefit from our healthy Breakfast, morning and afternoon snacks and our healthy well balanced home made lunches.
We also drop off and pick up children from different summer programmes within the area (agreeable with parents).
We will be more than happy to share with you more about what we do. So contact us to find out more and get started!